PRODUCT DETAILS
SHELLBACK TACTICAL
DEFENDER ACTIVE SHOOTER KIT BLACK
The Defender Active Shooter Kit will prepare you for an active shooter situation. This kit is packed with features – Lightweight carrier, fully adjustable (One Size fits Most) and wrapped up in one convenient carrying bag.
Just like all other Shellback Tactical products, the Defender Active Shooter Kit comes with a 100% lifetime guarantee. If you break it, we will fix it or replace it free of charge.
Our AR550 body armor is NIJ level III rated but has undergone special threat testing to achieve a level III+ rating,?click here to learn more.?NIJ Certification applies to AR550 Shooters and Swimmers Cut Single Curve Full Coat armor plates.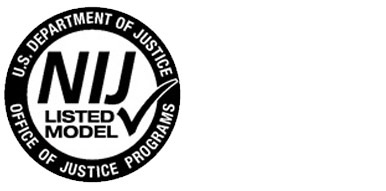 *Lifetime warranty is only valid for the Shellback Tactical Carrier and Bag. Steel Core Armor warranty is 5 years with a 20 year ballistic shelf life.
SPECIFICATIONS:
Shellback Defender Plate Carrier Features
Made of 500 denier Cordura nylon
Fully Adjustable side straps and shoulders One size fits most
Comes with integrated shoulder pads
Front and Back loop panels for hook placards?and patches
Two integrated kangaroo M4 magazine pouches?with bungee retention
Shellback Kit Carrying Bag Features
Made of 500 denier Cordura nylon
Bag will hold Shellback Defender Plate Carrier,?plates and magazines
Two carrying straps
Loop panels for hook placard and patches Zipper closure
One integrated tourniquet pouch marked with a red tab for easy identification
Padded spacer mesh interior to keep you cool Drag handle on the rear
2 plate pockets that hold 10 x 12 shooter?cut plates
MOLLE webbing to allow additional pouches?to be added
This package includes our Level III+AR550 10×12 Armor. 1/4″ thickness and provides the operator with Level III+ protection IAW NIJ0101.06 standards.
Our Level III+ AR550 Armor has been tested to go beyond the Level III testing protocol (6 shots .308/M80 Ball, 2780 fps).?
Special Threat Ratings:
SS109/M855 3505 fps 6 shots
30-06 up to 2,719 fps ?
With all of our AR550 Spartan Armor Systems? products, we only use ballistic LAB CERTIFIED AR550! All purchases of our Spartan Armor products have current lab certificates and secondary ballistics available on request. Remember, not all body armor is created equal!
Coating Options:?
Choose the Full Coat option to have the plate lined with 1/4-3/8 of our proprietary coating, Encapsaloc ?.? The result is a plate approximately 1/2-5/8? total thickness.? See our FAQ for more information about our Encapsaloc ? process. The base coat option has an extremely thin layer of our fragmentation mitigation coating to aesthetically enhance the plates, and to provide corrosion resistance. This coating has minimal, if any, fragmentation mitigation capabilities.
To learn more check out our blog on the coating options:
https://www.spartanarmorsystems.com/blog/encapsaloc-fragmentation-mitigation-antispall-body-armor-coating/
Chest Plate Weight (per plate):?10×12 AR550 Omega Armor Shooters Cut: Base Coat 8lbs 1oz. Full Coat 8lbs 10oz.
Export Administration Regulations (EAR) and International Traffic in Arms Regulations (ITAR) – US Export Regulations:
Level III and IV rifle rated body armor (Rifle Plates) fall under jurisdiction of the?Export Administration Regulations (EAR) and?International Traffic in Arms Regulations (ITAR), and are subject to the export control laws of the US Government. Export or re-transfer of Rifle Plates by any means to any foreign end user or for any other end use, whether in the US or abroad without written approval of the US Department of Commerce or Department of State is prohibited.
The sale, transfer, transportation, or shipment outside of the US of any product prohibited or restricted for export without complying with US export control laws and regulations, including proper export licensing, documentation or authorization, is strictly prohibited and may result in civil penalties and/or constitute a federal crime. Spartan Armor Systems, TK Armor Systems, LLC will not engage in any transaction that requires the illegal export of any products and will not assist directly or indirectly with the illegal export or re-export of any products.
*******All products available on this category are sold under and branded under Spartan Armor Systems ? The Target Man?s /Spartan Armor Systems AR550 Body Armor products are manufactured from genuine, lab-certified AR550 ballistic grade steel. None of the products available on this website are sourced from, sponsored or approved by, affiliated with or in any way connected with Armored Republic, LLC.